Submitted by

Paco Zanoia

on November 13, 2013 - 00:13
Does a dog look like its master?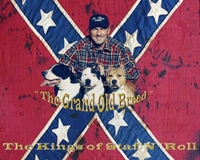 This very common expression usually doesn't harm anyone - except the dog. For my breed of American Staffordshire Terriers (Am Staf), even more than for other breeds, it's crucial that the person who selects the dog in the first place, and later the owners, should be both qualified and experienced. So in this respect it's fundamental that the training for this particular breed of dog should take place be broad and serious.